Lingerie Definitions
Babydoll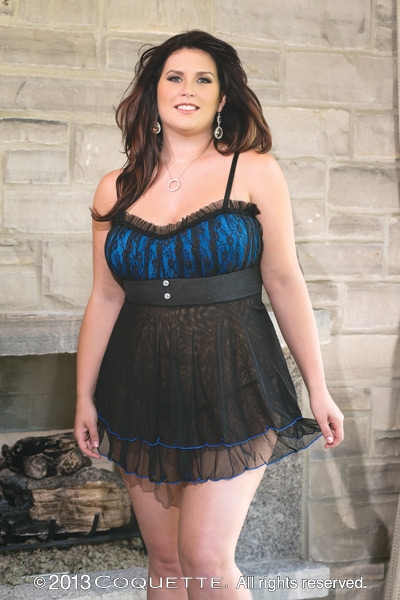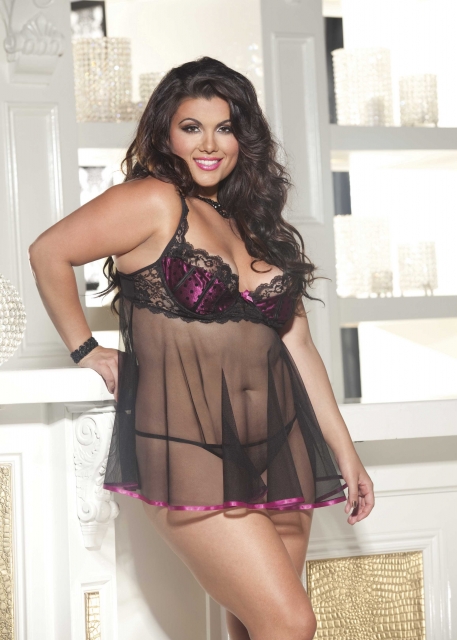 A
babydoll
is a short nightgown that is used as nightwear for women.
babydolls sometimes come with cups that help to create cleavage and usually has a loose fitting bodice that falls about mid thigh.
They come in various materials but chiffon, nylon, satin and silk are common.

They are often trimmed with lace and ruffles as in the photo, and embelished with appliques and ribbons. Many suppliers manufacture plus size babydolls that have adjustable straps and full figured
women enjoy these because

it allows them to adjust the straps and customize the fit to suit their needs.




Although the name baby doll existed many years ago, it became popular in the 1950's because of a movie called Baby Doll. The movie is a steamy story of a sensuous 19 year old virgin and two rivals. Carroll Baker was the star and she played the 19-year old attractive girl.

Click here to see more photos of Plus Size Babydolls and Bridal Babydolls
---
Bodystocking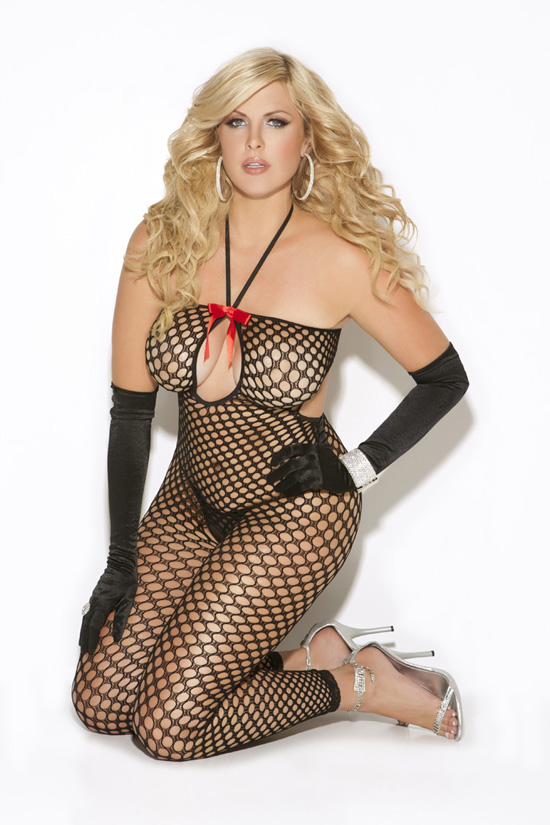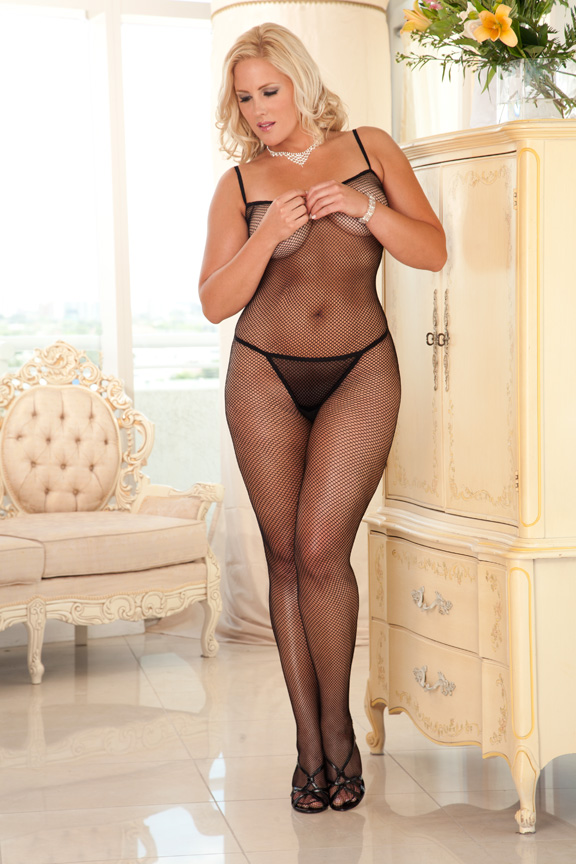 Bodystockings are hosiery that are one piece that cover the whole body and are usually worn as lingerie. They should not be confused with catsuits which are also one piece garments but are made of thicker materials such as PVC or latex.

The material used to make bodystockings are very similar to pantyhose material and just like stockings, they can be opaque or sheer. You can also get a variety of styles and materials from fishnet to lace, patterned to turtleneck, crotchless and long sleeve bodystockings.

We have been asked what's the point of a plus size bodystocking? Well, it's got its pros and cons.

1 - Because it's a one piece outfit and usually considered to be underwear, if you decide to wear it under a shirt or skirt for some added sexiness and it's not crotchless, it simply means you will have to remove pretty much everything you have on in order to take care of business in the ladies room. It's too much work to go to the bathroom.

2 – The fabric can be very delicate so you need to be careful.

3 – If you are a full figured beauty, it may take a little while for you to find the one that really fits you properly. Bodystockings are very fitted so they really hug and accentuate your curves as they are meant to but you want to have the right size so that you are comfortable.

And now the Pros:

1 - You can enjoy many romantic nights in this sexy item for a very reasonable price.

2 – It can hide some imperfections similar to the way pantyhose or stocking does.

3 – Underwear is not necessary when you wear hosiery such as a bodystocking although you can if you feel more comfortable doing so.

4 – Very Sexy!!

Visit this link to see more examples of Plus Size Bodystockings
---
Bustier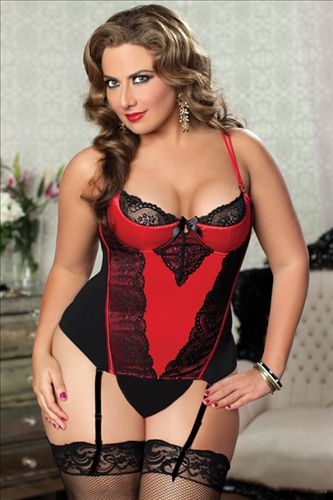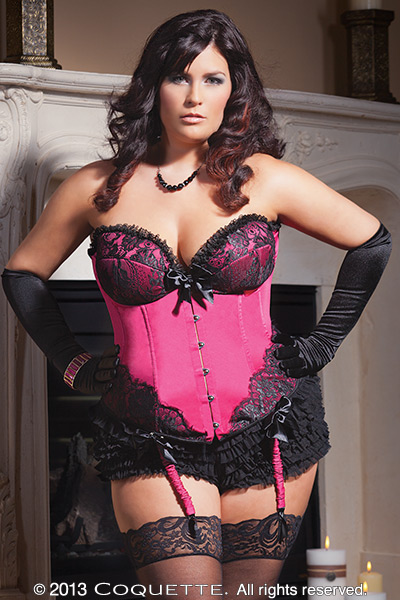 A bustier is a women's garment that is form fitting on the torso. Bustiers are used to push up the bust and shape the waist.

They emphasize curves and creates cleavage. Bustiers usually have cups that help to define the bust so many people wear bustiers as under garments.

They are especially great for bridal lingerie under wedding dresses as they provide a nice slimming effect.

If you are a full figured woman, you will benefit from wearing a bustier because it hugs the body and creates a nice hour glass shape.


Bustiers are often confused with corsets because they resemble each other and seem to play the same role. We will talk about corsets later but note that corsets have been around for many years before the bustier and the bustier always covers the bust area while a corset may not. Although bustiers offer shaping, the corset is the one that cinches the waist in the most. Those are two significant differences.

Visit this link to see more examples of Plus Size Bustiers
---
Boy shorts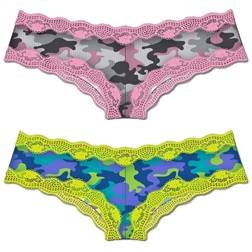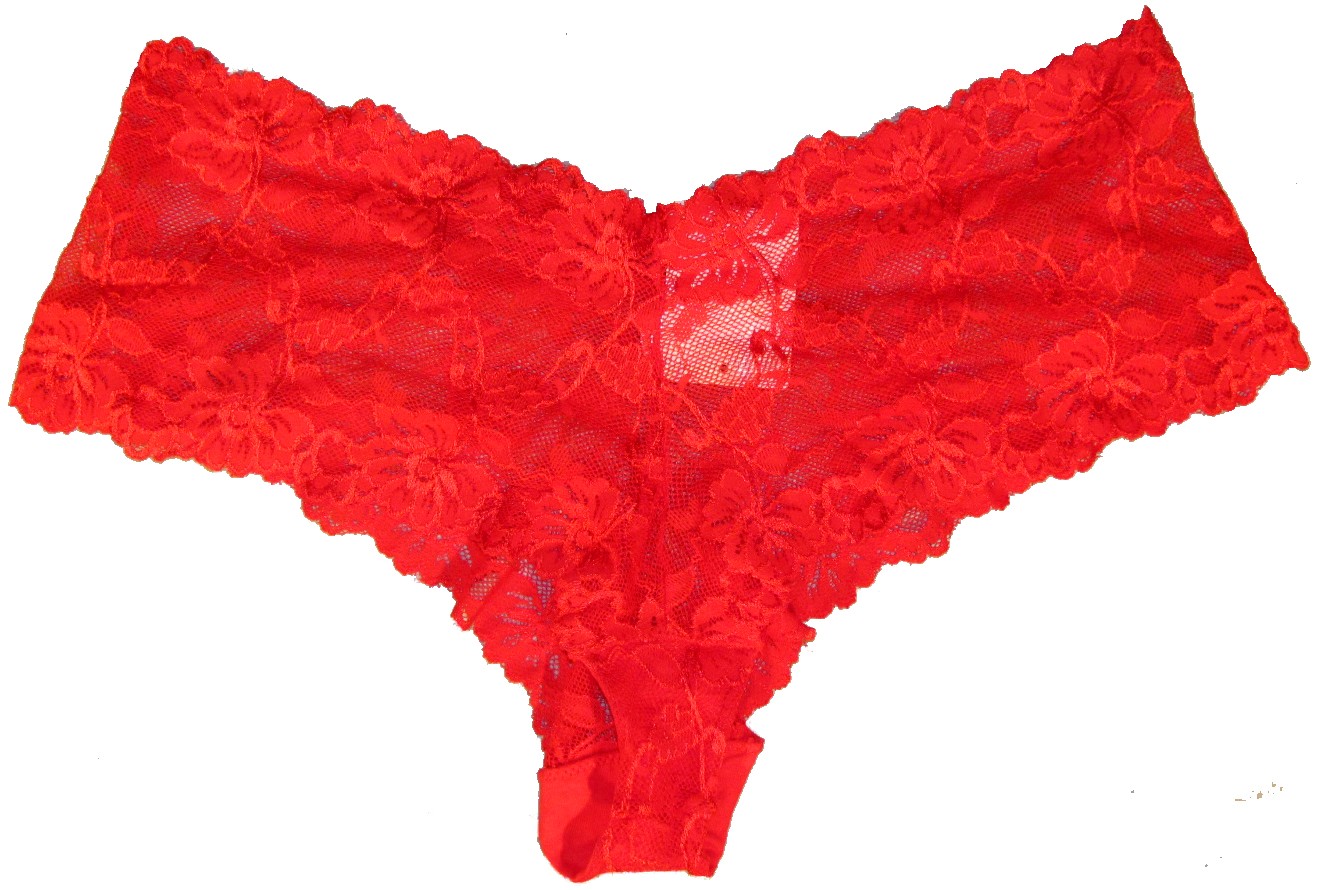 Boy shorts are really great panties for the full figured woman especially for those looking for full or partial coverage. They have become very popular in recent years and are aptly named 'boy shorts' because the appearance is similar to men's boxer shorts and are often referred to as the woman's equivalent of men's boxers.

Even though they do not expose as much and are more for comfort and fit, the boy shorts are still very sexy panties.